Take 5 With Henderson Engineers' Mark Chrisman
July 27, 2022
2022-07-27 20:56
Take 5 With Henderson Engineers' Mark Chrisman
Take 5 With Henderson Engineers' Mark Chrisman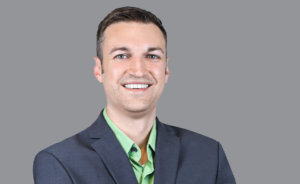 In this series, Healthcare Design asks leading healthcare design professionals, firms, and owners to tell us what's got their attention and share some ideas on the subject.
Mark Chrisman is the health sector executive and a principal at Henderson Engineers (Lenexa, Kan.). Here, he shares his thoughts on delayed infrastructure hospital upgrades related to COVID-19, the push for sustainable design in healthcare, and FGI's new acoustical standards for inpatient and outpatient facilities.
The COVID-19 infrastructure conundrum
As we head toward the endemic phase of COVID-19, master planning momentum is due for a comeback as infrastructure replacements are still lagging to the long-term detriment of healthcare facilities. Equipment upgrades or replacements that aren't dealt with in an appropriate time frame will eventually need to be addressed. Increased labor costs for in-house staff and sub-contractors to cover the overtime hours required to get everything back up and running in a timely manner can also be expected in addition to lost revenue for any services/care that cannot be provided during downtime.
Push for sustainable design
With climate change rearing its ugly head, there's an industry-wide push in healthcare to be more sustainable. Options such as electrification, LED lighting, HVAC setbacks, and choosing a resilient building envelope are relatively easy to budget and design for in new greenfield projects, but can be cost prohibitive for existing facilities because of their size, age, and confined urban locations where many of these antiquated buildings are located. Retrocommisioning, which involves evaluating existing buildings for operational efficiency, should be the focus in these situations to determine how various building systems are performing and what could be done differently. Simple changes like improving controls on HVAC systems, installing high-efficiency lighting, or switching to low-flow water fixtures are all steps toward lessening healthcare's carbon footprint.
Changing acoustical requirements
The Facility Guidelines Institute (FGI) significantly enhanced its acoustical standards for the 2022 Facility Guidelines for Design and Construction. Most notably, outpatient settings like medical office buildings now have stricter sound absorption requirements for spaces like exam, treatment, and procedure rooms. There are also newly added requirements for multipurpose/conference rooms. Perhaps in a nod to how the pandemic has accelerated the growth of virtual care, FGI also included requirements for telemedicine rooms for the first time for both outpatient and inpatient settings. This includes guidance on noise reduction, interior noise, and speech privacy.
Elevating the patient experience
The healthcare sector continues to take cues from the retail sector with regards to the patient experience. There's more consistent branding between facilities owned by the same health systems  and apps to help with wayfinding at facilities. We're increasingly designing spaces with additional support for the technology and electrical infrastructure needs that power these shifts. We're also providing enhanced control over patient spaces by allowing amenities like lighting, HVAC settings, and window shades to be operated through mobile apps by the patients themselves. In repeat appointments, this control allows for a room to switch to the patients' preferred settings before they arrive.
Continued innovation in prefab
Prefabrication on healthcare projects isn't new, but innovation in prefab is taking place industry-wide through design for manufacture and assembly (DfMA). In simplified terms, we're designing standardized building components that are both relatively easy to manufacture at a factory as well as easily constructable once they're on-site. For instance, a hospital in California and a medtail building in Florida can access and use the same components for their HVAC systems. There's incredible scale from this approach, but the biggest benefit is speed as facilities can be up and running faster to serve their communities.
Want to share your Top 5? Contact Managing Editor Tracey Walker at tracey.walker@emeraldx.com for submission instructions.