Sanford partners with Dandelion, Sharp on new…
August 3, 2022
2022-08-03 4:34
Sanford partners with Dandelion, Sharp on new…
Sanford partners with Dandelion, Sharp on new…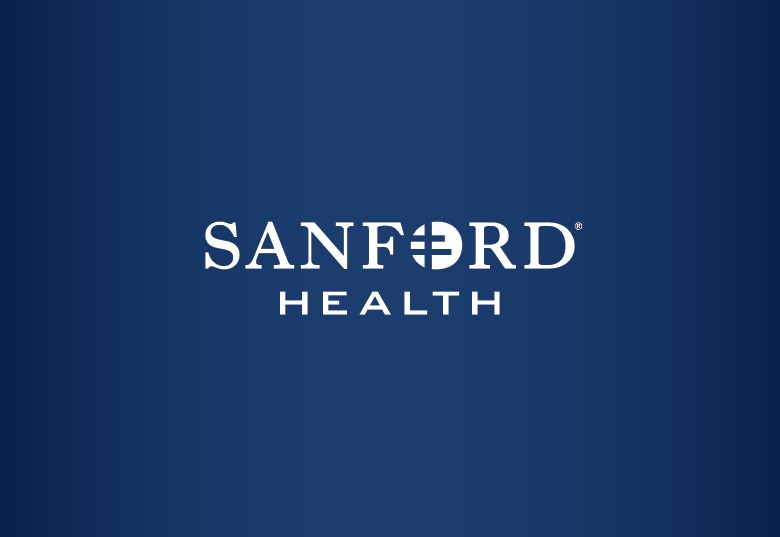 August 2, 2022
Contact:
Paul Heinert
Sanford Health
paul.heinert@sanfordhealth.org / 605-366-2432
NEW YORK – Today, Dandelion Health, Inc. ("Dandelion") announced the launch of an integrated data platform that allows healthcare and life sciences companies to securely and ethically access representative, high-quality clinical patient data—including images, waveforms and structured health records—to enable the broader industry to build novel AI products, from aiding and automating medical decisions to improving diagnostics and drug development and more.
"Dandelion's north star is to improve patient care via the widespread adoption of accurate, trustworthy and equitable AI in clinical practice. To do this, Dandelion is partnering with large health systems to safely and ethically make their de-identified clinical data available to AI developers in healthcare," says Dandelion Co-Founder and CEO Elliott Green.
The first two health systems to join this consortium are Sharp HealthCare, based in San Diego ("Sharp"), and Sanford Health based in Sioux Falls, South Dakota ("Sanford"). The consortium is in active discussions with additional health systems to ultimately reach a total of five large health system partners, representing rural and urban populations from different regions across the country.
AI holds much promise to improve healthcare delivery and outcomes; however, many AI products are built on narrow datasets that do not represent the diversity of the U.S. population and its care practices.
"The critical bottleneck to AI development in healthcare has been data," says Dandelion Co-Founder and Chief Scientific Officer Ziad Obermeyer M.D., who has written extensively about AI in his academic career. "People with great ideas cannot access research-quality AI-ready data in a secure, principled way. This means that AI products that could fundamentally transform clinical care aren't getting built."
The emergence of the Dandelion Platform is meaningful because it captures a broad cross-section of U.S. healthcare. The underlying clinical data provides a diverse foundation for the Dandelion Platform, combining data from populations in large metropolitan areas and smaller communities nationwide as well as myriad care practices and a variety of diagnostics and imaging.
It is also enabling healthcare systems to be more involved in the development of AI products. "Sanford Health serves a diverse population across our 250,000 square-mile footprint, with two-thirds of our patients living in rural areas. It is vital that all patients, regardless of where they live, are included in the data as well as have access to modern healthcare," said Kent Lehr, Sanford Health Chief Business Development Officer. "We believe this collaboration with Dandelion and Sharp will strengthen the ways we are able to deliver care and improve lives."
The Dandelion Platform enables forward-thinking health systems to advance their innovation agendas. According to Sharp HealthCare President and CEO Chris Howard, "Our partnership with Dandelion represents our ongoing commitment to innovations shaping the future of healthcare by leveraging our expertise in data analytics and artificial intelligence for the benefit of our patients, community, and healthcare industry. Sharp's innovation program will be embodied in our Prebys Innovation & Education Center opening in 2023."
"We believe that Dandelion's vision to improve healthcare through partnering with local communities to build diversity into data science and provide leading-edge technologies will positively impact the San Diego community," said Sharp's Senior Vice President and Chief Information and Innovation Officer Michael Reagin.
Dandelion is pleased to partner with Sharp and Sanford to make their de-identified data available to the next wave of AI innovators. "Both Sharp and Sanford are fantastic providers of care and custodians of their patients' data. They are working hand in hand with us to ensure that their clinical data is de-identified to the highest security and ethical standards, so AI innovation realizes meaningful – and responsible – improvements to patient care and health equity," adds Green.
About Dandelion
Dandelion is an early-stage startup focused on creating the high-quality, representative clinical data that is necessary to revolutionize healthcare through clinical AI. We equip AI developers with the data and ML tools they need to commercialize algorithmic products that will improve clinical practice and help patients access better care. We are founded by experienced executives within health tech, hospital systems, and academia (e.g., Oscar Health, Mass General Brigham, UChicago, Berkeley). Our expertise in health system operations and algorithmic development positions us to identify and create the datasets that will enable AI developers to solve meaningful clinical challenges. Learn more about Dandelion at www.dandelionhealth.ai.
About Sharp HealthCare
Sharp HealthCare, San Diego's most comprehensive health care delivery system, is recognized for clinical excellence in cardiac, cancer, multi-organ transplantation, orthopedics, rehabilitation, behavioral health, women's health, home health and hospice services. Sharp HealthCare has been widely acclaimed for its commitment to transform the health care experience for patients, physicians and staff through an organization-wide performance improvement initiative called The Sharp Experience. The Sharp HealthCare system includes four acute-care hospitals, three specialty hospitals, two affiliated medical groups, a health plan, and numerous outpatient facilities and programs. To learn more about Sharp, visit Sharp Health News.
About Sanford Health
Sanford Health, the largest rural health system in the United States, is dedicated to transforming the health care experience and providing access to world-class health care in America's heartland. Headquartered in Sioux Falls, South Dakota, the organization serves more than one million patients and 220,000 health plan members across 250,000 square miles. The integrated health system has 47 medical centers, 2,800 Sanford physicians and advanced practice providers, 170 clinical investigators and research scientists, more than 200 Good Samaritan Society senior care locations and world clinics in 8 countries around the globe. Learn more about Sanford Health's commitment to shaping the future of rural health care across the lifespan at sanfordhealth.org or Sanford Health News.
###