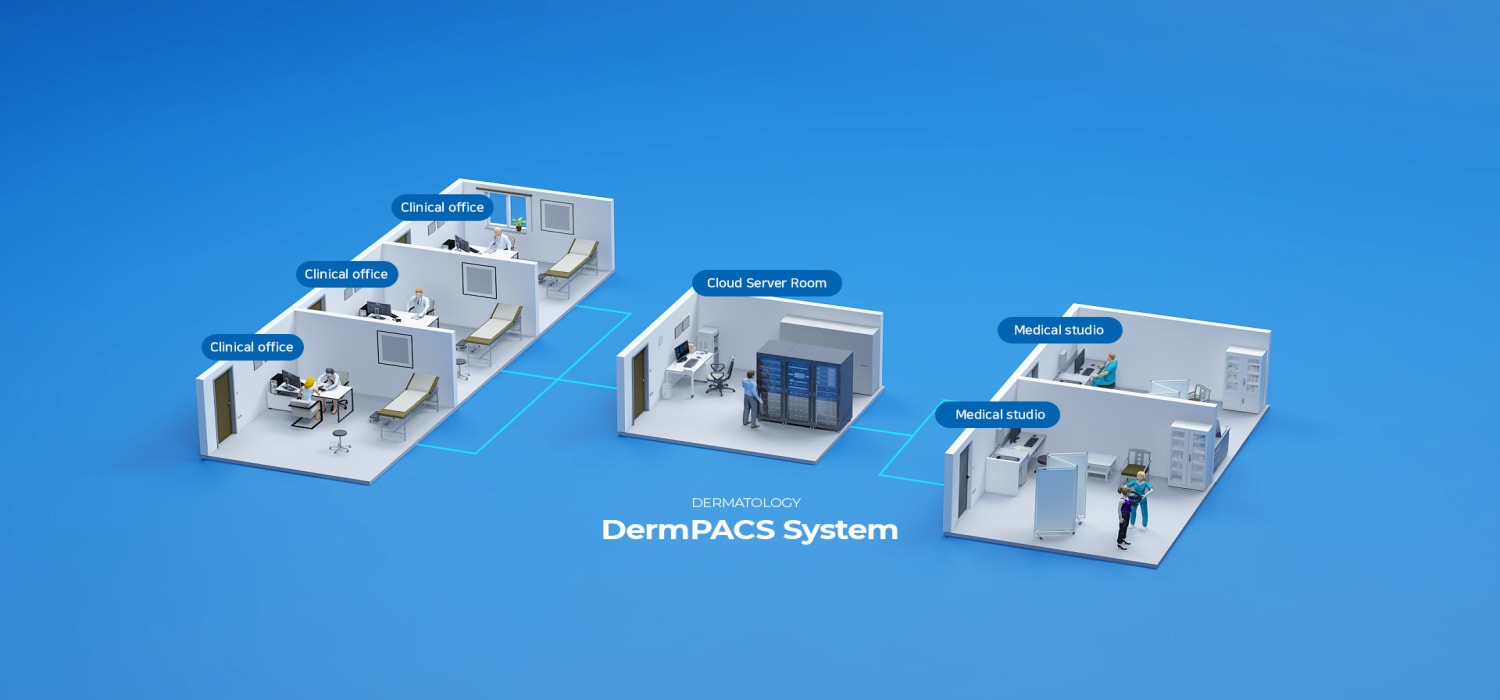 SEOUL, Korea South —
F&D PARTNERS, a company focused on medical and clinical solutions, announced on the 28th of December that it has been awarded the 2023 CES Innovation Honoree Award for two consecutive years. The Innovation Program is an annual competition that honors outstanding technology products in 28 consumer technology categories. 
F&D PARTNERS' latest product launch, MEDISCOPEC, is a clinical image classification device that automatically recognizes and classifies medical images. Especially in fields like plastic surgery, orthopedics and dermatology, it is very common to use clinical photos of patients. Yet, managing those kinds of images can be very time-consuming and laborious. Skin disease treatment, for example, has evolved from visual to dermoscopic examination, but distorted images can lead to problems of diagnostic reliability. The distorted images are also difficult to standardize, which hinders work efficiency. 
To provide a more optimized system for physicians and patients, F&D PARTNERS developed a little device called MEDISCOPE C (MEDISCOPEC) which can be simply mounted on cameras commonly used in hospitals. The camera takes clinical images and then wirelessly transmits them to the DermPACS (DermPACS), a medical imaging system developed by F&D PARTNERS. It also received an Innovation Honoree Award in the previous year. Additionally, the images are automatically stored and classified by patient and disease. According to F&D PARTNERS, using MEDISCOPE C and DermaPACS saves up to 96% of the time physicians usually spend managing clinical photos and sorting patient information. 
Zhang Hyun-Jae, CEO of F&D PARTNERS, said, "We are honored to receive the CES Innovation Award twice in a row. As a medical and healthcare diagnostic solution developer, F&D PARTNERS researches and develops innovative medical systems, products, and solutions for personal health care."  F&D PARTNERS is commercializing based on 100 patents related to the medical image management system and has also registered patents in Japan and Australia. The company also completed certifications by the U.S. Food and Drug Administration (FDA) and the Australian Food and Drug Administration (TGA). The company plans to expand its products to the US market in 2023.
###
About F&D PARTNERS
F&D PARTNERS Inc. supplies a system to medical institutions that photograph the shape and skin of the human body and converts it into medical image information based on 2D/3D complex scan technology. It uses MEDISCOPE D, a skin magnifying device, and MEDISCOPE C, a body disease detecting device, and supplies DermPACS, linked to patient information, to medical institutions in conjunction with EMR, a hospital information system.
About the CES Innovation Award Program
The CES Innovation Awards program is an annual competition honoring outstanding design and engineering in consumer technology products. The program recognizes honorees in a multitude of consumer technology product categories and distinguishes the highest rated in each.