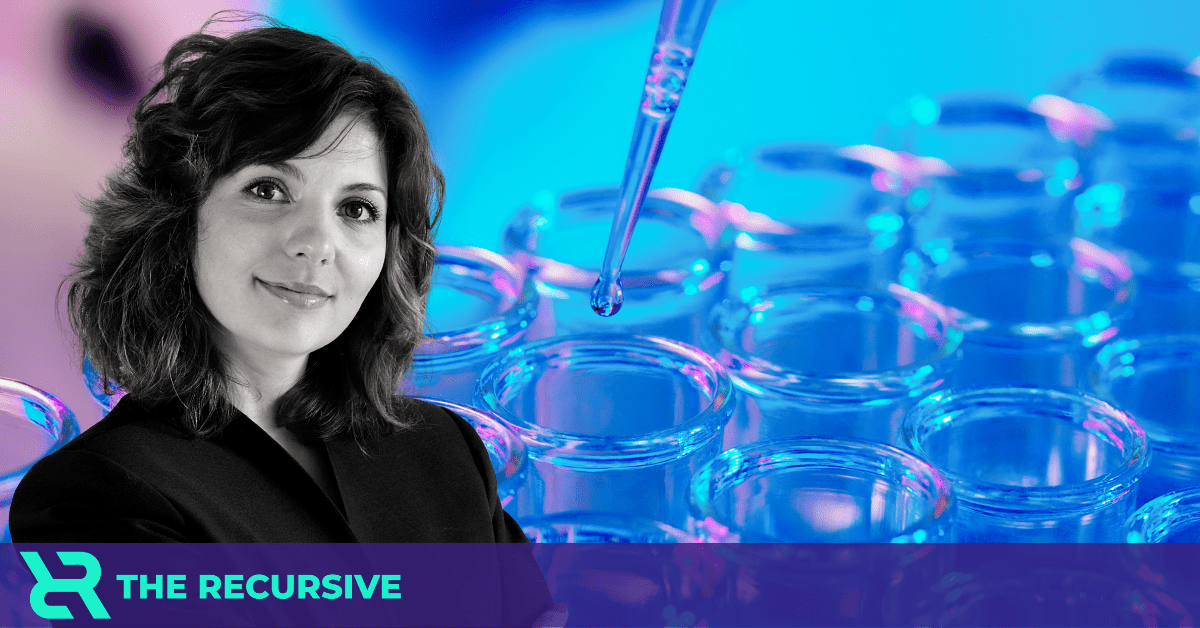 The Bulgarian HealthTech startup FindMeCure, which operates the two platforms for clinical research FindMeCure and TrialHub, raises a seed round of an undisclosed sum from angel investors and its existing investors TechStars.
After pivoting in 2019, FindMeCure changed its focus from a B2C platform that helps patients gain access to and apply for clinical trials, to a B2B clinical trial planning software TrialHub. Their vision is to become a B2B2C platform that enables the Life Sciences to make better decisions while supporting patients worldwide. 
Having already reached a break-even stage, FindMeCure will use the investment to strengthen its position in the US market, hire more sales and marketing talent, as well as more software engineers to accelerate the development of its in-house machine learning (ML) and natural language processing (NLP) technologies. 
Among the angel investors who participated in the round are the founders of 1ForFit – Denislav Georgiev, Velizar Velichkov and Vihren Ganev, Simeon Tyutyundjiev from the health and safety services company Mediko, and Hristo Tenchev, co-founder of Software University. 
"We are already the most accurate data source for clinical trial planning. Now we are also able to generate unique insights into the journey of the patient – the end consumer of each Life Sciences product or project. Having customized the development of progressive NLP and ML technologies for the use case of clinical trials in the pharmaceutical industry, we will now be focusing to reach our next milestone which is to productize the old-fashioned clinical trials market research services and make them work as a real-time solution for insight on the patients, their unmet needs and expectations," Maya Zlatanova, Founder and CEO of FindMeCure and TrialHub, shares for The Recursive.  
The technology and business case behind TrialHub
Both platforms, FindMeCure and TrialHub, have the mission to bring research closer to patients and bring innovative health treatments to the market faster by preventing the delays that come with clinical trials.
TrialHub is a data intelligence platform for companies that provide clinical trial management services and for pharmaceutical and biotech companies. The service companies, which are also called Contract Research Organizations (CROs), are usually the ones doing the heavy-lifting on clinical trial planning and often face feasibility challenges when building their strategy for a new clinical study due to incomplete or inaccurate data, short deadlines, and a lack of understanding of patient needs and country-specific requirements. 
"The problem is that 85% of all clinical trials get delayed mostly due to the lack of strategic planning. Even though CROs are focused on acting in the most strategic way when conducting feasibility clinical operations, they simply lack timely accurate qualitative data about the clinical research landscape. All clinical trials become global projects at one point but each country has its own specifics of data availability, quality, formats, and language, etc. Thanks to our technology we overcome all these barriers and provide these insights in a real-time manner which makes the life of the feasibility experts much easier. Next, we want to bring them closer to the understanding of the needs and expectations of the patients," explains Maya, adding that existing platforms are able to solve around 50% of the problems associated with clinical trials planning such as identifying competition and setting performance expectations. 
"However, important information like the standard of care in different countries and how different feasibility components translate into patient recruitment challenges was still missing. That is why we identified the need to combine all of these components to offer a 360-degree overview of the clinical research landscape and allow pharma companies to design a bulletproof clinical trial strategy. It is a complex balance between stakeholders' understanding, business understanding, and technology know-how which allows us to work with thousands of data sources and to translate them into actionable real-time insights which prevent patient recruitment challenges." FindMeCure's CEO says. 
In essence, TrialHub enables CROs, pharma, and biotech companies to plan clinical trials by automating calculations such as average recruitment rate (ARR), trials competition, past study performance, country-specific standard of care competition and many more. The ML and NLP algorithms of the platform aggregate real-time data from 80 000 sources, including all clinical trial registries. In addition, TrialHub crawls the internet in real-time to complete the set of data. 
Traction, milestones, and pivoting in the last 4 years
Founded in 2016, with the mission to bridge the gap between patients and the clinical research industry, FindMeCure launched to help patients find and apply for clinical trials globally. Having bootstrapped the early-days development of the FindMeCure, the founders Maya Zlatanova (CEO), Ivaylo Yosifov (CTO), and Miroslav Valchev (COO), were later backed by Techstars, LAUNCHub Ventures, Force Over Mass Capital, and Bulgarian and British angel investors such as Vassil Terziev and Svetozar Georgiev in a $1M pre-seed round. 
"We fell in love with the problem – 90% of clinical trials fail and most of them due to hard patient recruitment. Having to search for a clinical trial as a caregiver of a patient myself, I knew that there is a lack of an infrastructure allowing patients to volunteer for clinical trials online. Thanks to our work with patients though, we realized that our initial B2C solution was just a quick fix on the tip of the iceberg. Patient recruitment was indeed because of lack of awareness among patients but even when we were improving this, patients were still not joining the trials. After working on a couple of global projects, we reached the conclusion that clinical trials are planned as same-size and color T-Shirts. One of the reasons for that was that clinical trial strategists have no clue what their final "customers"- the patients, actually look like and need. In order to change the game, we needed to help them to find the best way to customize their strategy according to the clinical research environment and most of all according to their "customer" expectations," Maya recalls.
In order to do that, the FindMeCure team refocused its efforts on helping CROs identify the potential obstacles that could lead later to patient recruitment challenges.
That is why in September 2019, they launched the MVP version of TrialHub. Only three months later the team attracted its first client, and even though COVID-19 slowed down the company's growth a bit, in 2021, FindMeCure Ltd was able to triple its ARR. Having gained significant traction and reached its product-market-fit stage, FindMeCure reached the break-even stage, and the team identified the opportunity to fundraise to gain a better market share. 
The future of clinical research
With offices in the UK, and Bulgaria, the company's main markets are US and Western Europe. TrialHub has evolved into the preferred data platform of the top 10 CROs and big pharma companies and is currently working with Novartis, ICON, Medpace and Premier Research.  
After setting foot on the US market, the team will now use the investment to strengthen its position in the US market and accelerate its in-house R&D capacities to improve its ML and NLP algorithms. FindMeCure will be looking to hire more software engineers in Bulgaria as well as international sales and marketing talent with a focus on the US and the UK. 
Since 2016 onward, FindMeCure Ltd has supported the planning of more than 3000 clinical trials (TrialHub) and has reached over 1M people worldwide – either helping them gain clinical trial information or connecting them with the right clinical trial (FindMeCure for Patients). The next important milestone is to connect both products in a B2B2C business model in order to serve the Life Sciences Industry with real-time insights on the patients while providing patients and caregivers with better ways and information when navigating their treatment journey.