Funding Announcement Sets The Stage For The…
December 24, 2022
2022-12-24 5:29
Funding Announcement Sets The Stage For The…
Funding Announcement Sets The Stage For The…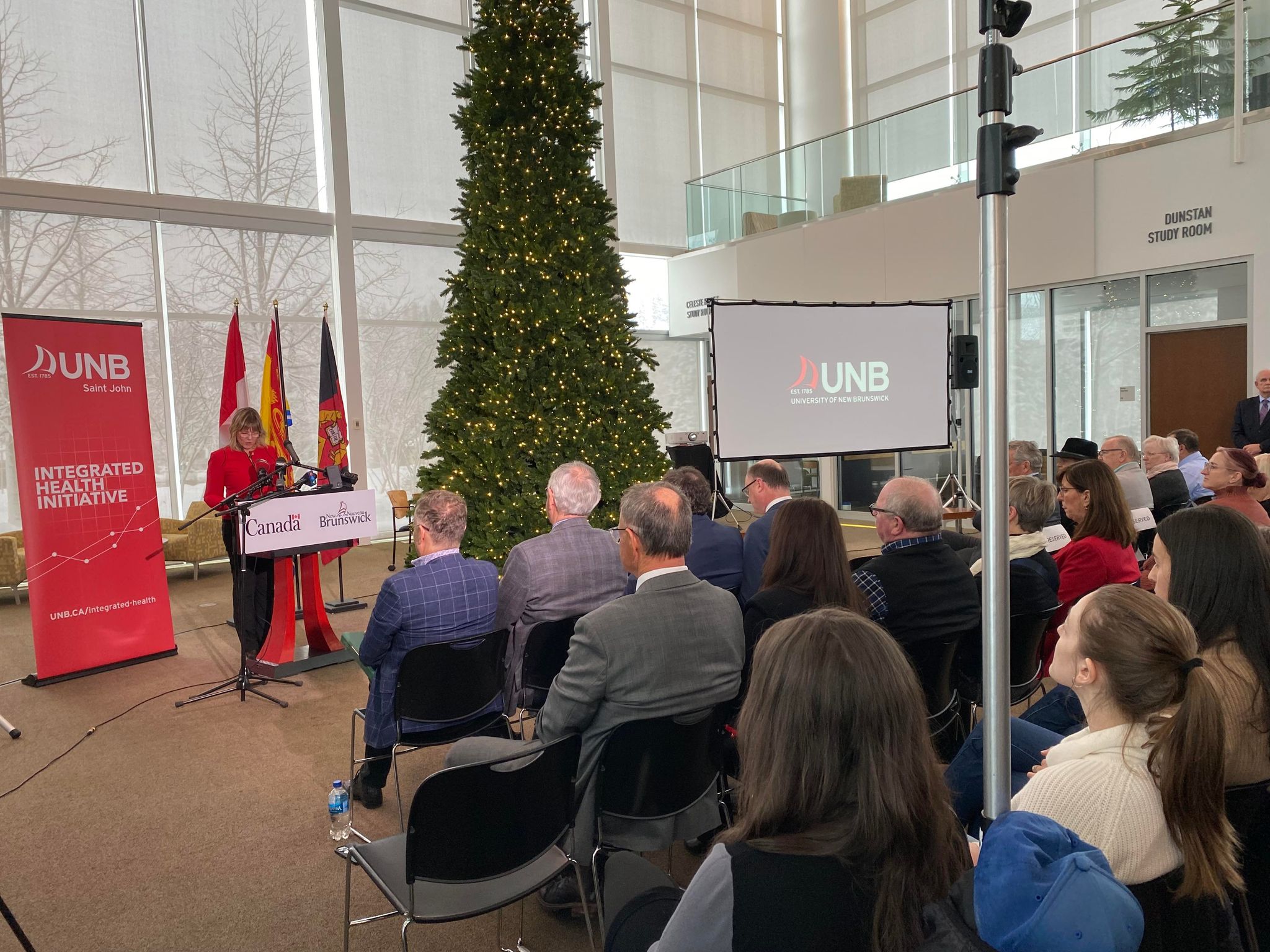 Reading Time: 2 minutes
SAINT JOHN — The Port City is on its way to achieving the beginning phases of the proposed Health & Technology District, which is set to begin breaking ground in late spring 2023.
The academic-public-private initiative aims to create an Atlantic Canadian hub for digital health and health technology expertise in Saint John through the development of an integrated campus attracting technology and health companies to work with leading researchers from UNB and Dalhousie, the Saint John Regional Hospital, and New Brunswick Community College (NBCC)'s Allied Health Centre.
The federal and provincial governments have just made a $27.2 million dollar investment in the construction of a Health and Social Innovation Centre at UNB's Saint John Campus. The 65,000-square-foot building will be an important part of the Health and Technology District. It will act as the hub of the Integrated Health Initiative which UNB says will "deliver interdisciplinary education, generate  leading-edge research and innovation, foster collaboration across the health sector, and improve health care".
"It was a huge investment, federally and provincially, into the Integrated Health Initiative, a huge investment in Saint John's Tucker Park, within the UNB campus," says Rowena Rizzotti, vice president of healthcare and innovation at the Lark Group, a British Columbia development firm that has experience creating these types of health/technology hubs and is a partner in the development of the Health & Technology District.
"It is an ecosystem that really can drive health change and transformative research, science training and education into health practitioners, health technologies, health solutions, by having them all co-located in one campus."
Phase 1 of the project is set to be completed sometime in 2024, of which the Health and Social Innovation Centre will be a part. Phase 1 will include R&D laboratories, meeting spaces, offices and facilities for wellness service providers.  Phases 2 and 3 are anticipated to bring an additional $70 million in private sector investment to Saint John, by adding more space for additional businesses, creating an anticipated 2500 new jobs, and adding up to $100 million to the economy annually.
"For the last couple of years since we announced our partnership, we've been working on identifying the most ideal types of tenants that would complement that ecosystem. We want organizations that will allow for graduates or interns from the university programs and the health programs, to have opportunities to work with industry partners, and get into developing some of these solutions and creating jobs," Rizzotti says.
Covid restrictions including air travel closures to Atlantic Canada, as well as weather, has made that trip from BC a challenging one, which is why Lark has decided to work New Brunswick-based consultants to help.
"We've been engaged some partners locally in New Brunswick to help facilitate this so that we can get those tenancies all into their proper agreements and we're looking forward to making some of those announcements early in the new year."