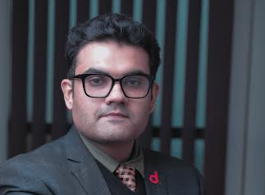 Digital Health technology has evolved as a major pillar of healthcare delivery in India specially in the last decade. The global market for health technology goods such as wearables, telemedicine, and e-pharmacies has exploded and India has kept pace. In addition, there has been an enormous amount of research and development into the integration of technology such as robotics, artificial intelligence, blockchain, and virtual reality with pharmaceuticals and healthcare. The use of ambient computing approaches is also bridging the gap between accurate healthcare delivery via technologies and conventional methods.
What is Digital health?
Digital health refers to the utilization of information and communication technologies in medicine and other health professions to control diseases and health risks and promote wellbeing.
Digital Health technology has emerged as a pivotal pillar in the delivery of healthcare services in India. In acknowledgement of this impact, the Government of India launched the Digital India Campaign in 2015, which included public health measures targeted towards the adoption of digital technologies for healthcare service penetration in rural areas. In 2017, the National Health Policy envisioned a fully digitalised healthcare system in India, resulting in the launch of the Digital Health Mission in India.
Ayushman Bharat Digital Mission
In accordance with the 2017 National Health Policy, a committee led by Shri J. Satyanarayana developed the National Digital Health Blueprint, 2019 ("NDHB"), outlining the building blocks and an action plan to adopt digital health in India thoroughly and holistically.
MoHFW introduced the National Digital Health Mission ("NDHM") on August 15, 2020 to establish a digital health ecosystem based on the NDHB. The NDHM started as a pilot programme in six union territories. One year after its adoption, it has been renamed Ayushman Bharat Digital Mission ("ABDM") and is now applicable across the country. Today, participation in the ABDM is voluntary.
By 2025, the ABDM intends to build a federated architecture for health information, health information exchanges, and a national health information network. Once fully operational, the healthcare system will be a secure interoperable health system which will enable the accessibility and portability of health records across public and private healthcare institutions. The ABDM is built on the following principal components:
Health ID: The creation of a digital Health ID for all citizens to store, access, and share their health information. This Health ID may be linked to the individual's Aadhar and/or cellphone number. The Health ID will allow the individual to keep and access all health-related information and records electronically from anywhere. In addition, giving the credentials of the Health ID will allow authorized healthcare practitioners to access the individual's health information and historical records.
Health Facility Registry: Participating entities of the ABDM must register as a healthcare provider. Under the ABDM, both public and private health establishments, such as hospitals, clinics, diagnostic laboratories, and imaging centers, can register. Upon registration, the ABDM policies shall become mandatory, and the Health Facility shall digitalise its processes accordingly. The registered list is stored in a Repository15 so that individuals can easily and digitally locate health services.
Healthcare Professionals Registry: In addition to facility registration, the ABDM also allows individual healthcare providers to register themselves.
16 Professionals involved in healthcare services, both modern and old, can obtain online presence and visibility. Healthcare providers that enrol in ABDM's registry have access to online patient records and can treat patients remotely.
Health Records: Health Records have been implemented as a mobile application system to allow individuals to add and manage their health information. Users can also share their data with doctors, healthcare facilities, and others, if they so choose.
Consent Manager: The consent manager and gateway enables the exchange of health information by supporting health data access requests and managing the consent preferences of ABDM interface users.
In addition to these, there are other entities in the ecosystem- ABDM Sandbox,17 Health Information Providers, Health Information User, Health Repository Provider and Health Lockers18 which are crucial to this proposed digital health ecosystem to integrate services. These service providers are also eligible for enrolment under the ABDM.
Global Adaptation of Digital Health
WHO has three primary goals for promoting the acceptance and expansion of digital health and innovation:
Using the most recent data, research, and evidence entails pushing standards for interoperability and data sharing and supporting the adoption of digital solutions that contribute to the making of informed decisions.
Improving knowledge through scientific communities of practice: empowered by new technologies and no longer constrained by the necessity for physical meetings or hard copy peer-review publications.
WHO adopts a proactive, systematic strategy to identifying, promoting, co-developing, and scaling country-specific innovations.
Telemedicine
Telemedicine is an important pillar of Digital Health. Although telemedicine is not a distinct speciality, it is distinguished by its use of telecommunication technologies to provide typical healthcare services remotely.
It is a comprehensive notion that encompasses tele-consultation, tele-nursing, tele-ICU, tele-radiology, and tele-surgery, among others. While more than 75% of India's healthcare infrastructure is located in urban regions, and more than 75% of the population resides in rural areas, telemedicine can be a particularly valuable technique for improving treatment outcomes in India. Telemedicine could successfully bridge the gap between patient and physician.
A Message for Healthcare Practitioners 
Now is the time to go digital if you haven't already!
Use of hospital management softwares can be the first step towards building a digital health ecosystem for your patients. Starting from receiving and managing the queries till the follow up appointments; hospital management softwares can help you in simplifying the record keeping and be well prepared for the digital health revolution in India.
FacebookTwitterLinkedinEmail
Disclaimer
Views expressed above are the author's own.
<!–
Disclaimer
Views expressed above are the author's own.
–>
END OF ARTICLE