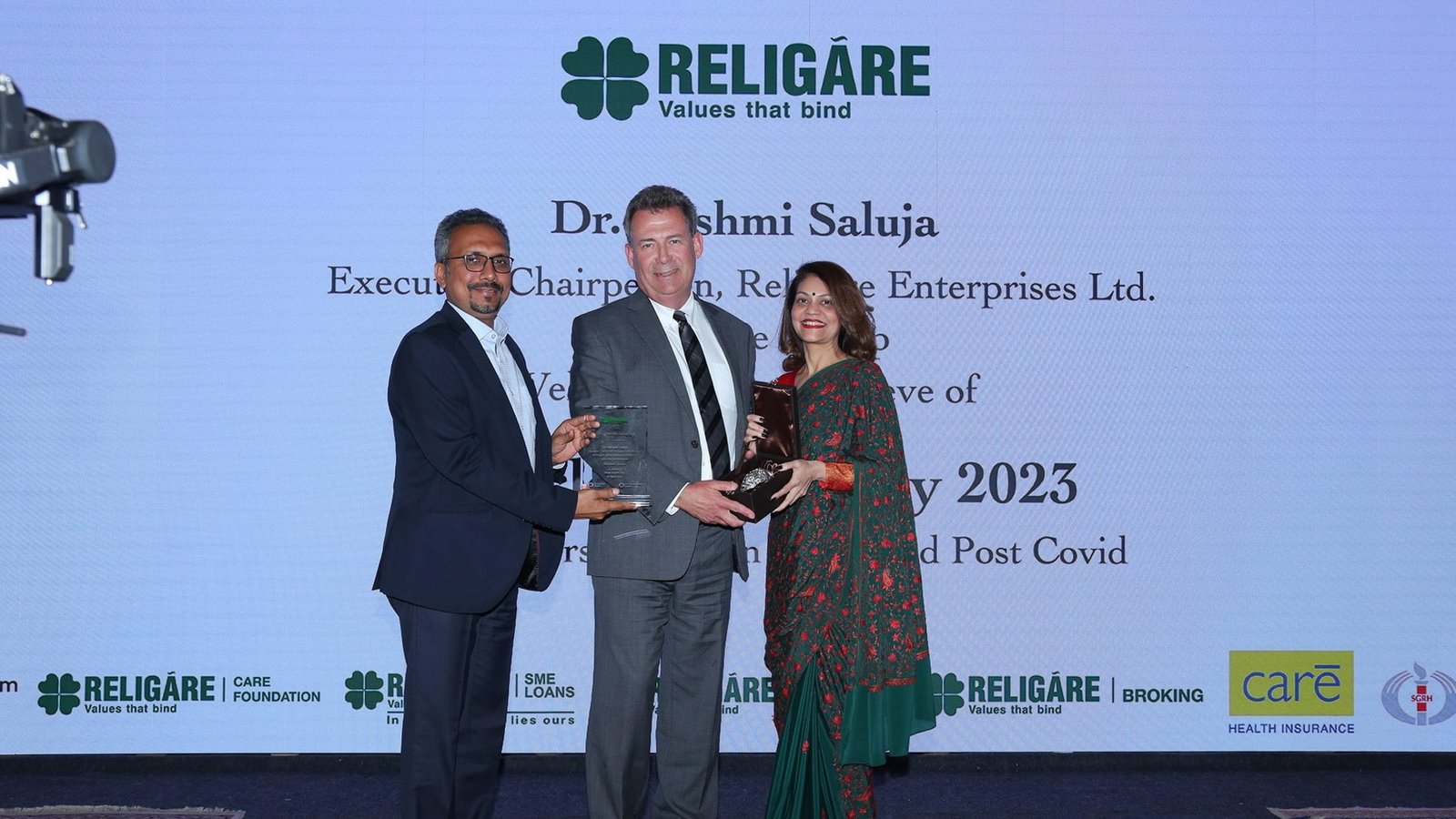 Religare Enterprises Ltd. in collaboration with Care Health Insurance Ltd and Sir Ganga Ram Hospital organised a conclave on the eve of World Health Day.
Themed Indian Perspective on Covid and Post Covid, the conclave witnessed participation from eminent speakers including corporate leaders, policy makers and healthcare professionals. At the conclave, esteemed speakers highlighted how different sections of the society and the government have contributed towards a collective fight against the pandemic. On the occasion, Dr Rashmi Saluja, Executive Chairperson, Religare Enterprises Ltd said, "It is important for the country and the rest of the world to plan for a resilient and sustainable future. In this light, private healthcare providers can introduce new technologies and techniques to improve the quality of care and reduce costs.
By providing financial support, the private sector can help fund research and development of new drugs, diagnostic tools, and medical technologies, thereby improving the quality of healthcare services. It would immensely help the underserved populations around the world." "During the pandemic, Religare Group was at the forefront of delivering relief and assistance to the most affected sections of the society. It is my belief that private sector can help by devising financial solutions that provide early-stage startups, especially social enterprises in the healthcare sector, with easy and quick access to inexpensive funds."
Dr Martin Schalling, MD, PhD, Professor of Medical Genetics and Chair Swedish Mental Health Fund, Department Molecular Medicine and Surgery, Karolinska Institute, Sweden said, "Funding of innovative healthcare solutions such as medical digital tools can help us prepare and tackle pandemics in the future. India's strength within information technology space could be one such example. We also stand to benefit from exploring traditional Indian medicine in terms of searching for novel treatments."
The conclave began with the opening remarks of Dr Shri Murli Manohar Joshi Ji, Former Union Minister for Home Affairs, Human Resource Development, Science & Technology & Ocean Development, Government of India and Former President Bharatiya Janata Party. Other eminent speakers included, Shri Dattatreya Hosabale Ji, General Secretary, Rashtriya Swayamsevak Sangh (RSS), Shri Sunil Ambekar Ji, Akhil Bharatiya Prachar Pramukh, RSS, Lt Gen Daljit Singh, VSM, Director General, Armed Forces Medical Services (AFMS) & Sr. Col Comdt., India, Swami Shri Chidanand Saraswati Ji, President and Spiritual Head, Parmarth Niketan Ashram, Rishikesh, India, Shri Rakesh Asthanaji-Former Commissioner of Delhi Police, Former Director General of Border Security Force (BSF), Former Director General of Narcotics Control Bureau, Director General of Bureau of Civil Aviation Security (BCAS), Special Director CBI and Dr Ajay Swaroop, Chairman Board of Management, Sir Ganga Ram Hospital, New Delhi. Eminent speakers also debunked some myths surrounding the pandemic and discussed long Covid, its repercussions, and vaccination strategies.