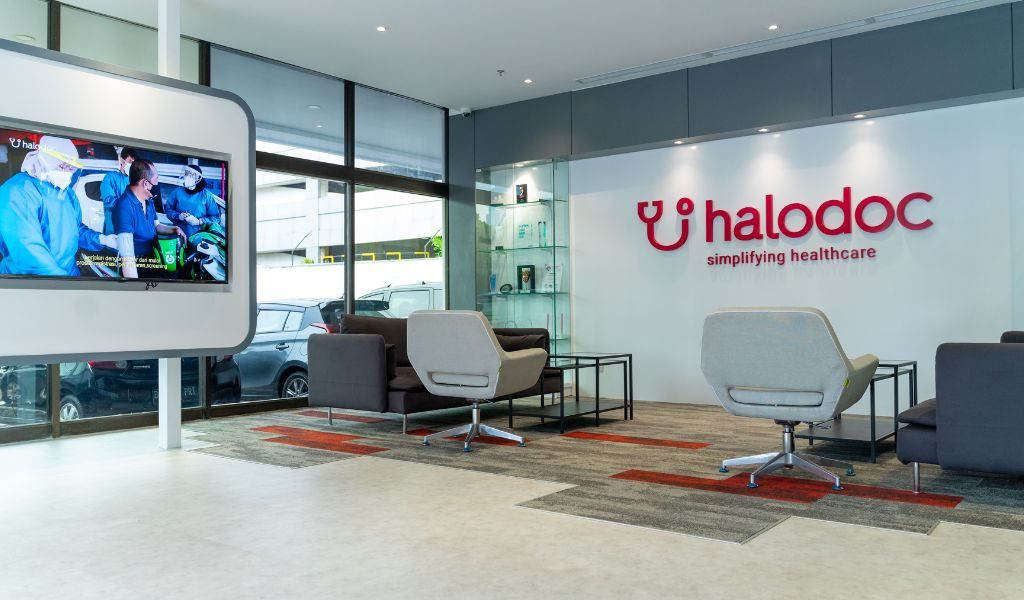 Indonesia's leading digital health-tech platform Halodoc has achieved a string of prestigious awards for three consecutive months since January 2023 including the  2023 Marketeers Youth Choice Award (YCA), the 2022 Fortune Indonesia Change the World Award, the Katadata25: The Game Changer in Digital Award, and the 2023 PPKM Award from the Indonesian government. These accolades demonstrate the community's trust and preference for Halodoc as their go-to, secure digital health service platform. The success of Halodoc speaks volumes about its relevant innovative approach, which caters to the health needs of its users, as well as its consistent marketing strategy founded on reliable data.
Halodoc is an ecosystem of digital health services that aims to simplify access to healthcare by providing comprehensive and reliable health solutions to meet user needs. The application is equipped with four main features, namely Chat dengan Dokter (Chat with Doctor), which enables patients to interact with more than  20,000 experienced and licensed doctors via chat, video call, or voice call; Toko Kesehatan (Health Store), which helps users quickly, safely, and easily purchase supplements and vitamins from 4,900 trusted partner pharmacies; Janji Temu (Appointment), which allows users to book appointments at more than 3,300  health facilities; as well as Asuransiku (My Insurance), which partners with leading insurance providers to extend the benefits of digital healthcare services to thousands of privately-insured patients. 
In 2019 and 2020, it was the only health technology start-up from Southeast Asia to be featured on CB Insights' Digital Health 150 list. In 2018, Halodoc received "The Most Innovative Start Up" award from Galen Growth Asia and was selected by Forbes Indonesia as a "Choice Start Up". 
Halodoc Chief Operating Officer, Veronica Utami said, "We are grateful for the confidence our users have placed in us, as well as the unwavering support of our stakeholders and the media, which have significantly contributed to the many benefits that Halodoc provides today. Over the last seven years, we have been committed to pursuing innovative solutions that allow our users to access reliable healthcare services anytime and anywhere. At Halodoc, we put the interests of our patients first, always striving to prioritize their convenience and comfort when seeking healthcare. We are thrilled that our various innovations have proven to be relevant solutions to people's needs and are increasingly becoming an integral part of their daily lives."
Halodoc understands that implementing end-to-end service innovations alone is not enough to achieve its mission of simplifying access to healthcare services for the community. The company emphasizes the importance of adopting an appropriate marketing strategy that not only increases the use of telehealth but also ensures that the community accepts and utilizes the solutions correctly. This includes addressing issues such as digital literacy and public health. When Halodoc was established in 2016, telehealth was not yet widely known, but it has become an integral part of the community's healthy lifestyle through an appropriate and consistent marketing strategy. At Halodoc, a data-driven marketing strategy that focuses on the 7Ps (product, pricing, place, promotion, physical evidence, people, and processes) is a critical element of various initiatives. 
As health awareness grows among the Indonesian population, one of the initiatives undertaken by Halodoc is to conduct public health education that emphasizes preventive measures. This initiative involves publishing health articles on the Halodoc application and blog, which can be easily accessed by potential users. Additionally, Halodoc's preventive service solutions such as the Home Lab enables people to carry out health tests privately and seamlessly from their homes. 
Halodoc's application is designed to cater to the healthcare needs of all age groups, ranging from Gen Z and millennials to baby boomers. The platform offers a range of innovative services, such as Appointment services Janji Temu), Home Lab, Mental Health, and Animal Health. For Gen Z and millennials, who account for more than half of Indonesia's population, practical and instant technology­ based services have become a daily necessity. Therefore, Halodoc has integrated various health services seamlessly into a single application to cater to their needs. The platform has also demonstrated its concern for elderly users by introducing the Elderly Care service, which facilitates the consultation process for caregivers, and the Subscription (Langganan) feature to assist with the regular purchase of health products. 
"At Halodoc, we emphasize the importance of being agile, adaptive, and innovative, especially in managing our marketing strategy. Besides being data­ driven, Halodoc's marketing strategy prioritizes preventive service solutions. It is hoped that this balanced approach will encourage more people to incorporate health into their lifestyle," Veronica added. 
The multiple awards Halodoc has earned is testimony to its popularity as a digital health platform. With over 20 million users every month, Halodoc's reach extends to different regions of Indonesia, including Maluku, Riau Islands, Kalimantan, Bangka Belitung, East Nusa Tenggara, and Papua. 
Going forward, Halodoc's main focus will be on improving various preventive healthcare solutions and making sure that the Halodoc app remains relevant to individuals of all age groups. 
In the words of Veronica, "As a digital health service platform, we aim to meet the health needs of a diverse range of people. We understand there are still areas of concern for those who wish to maintain their health and for caregivers looking after elderly parents. Our goal is to provide dependable and hassle-free health services that enable them to #TenangMenjaga (meaning: take good care of your loved ones with ease), regardless of their location." 
For more information visit https://www.halodoc.com/