One PCP's Skeptical Look at Medicare Payment…
January 4, 2023
2023-01-04 5:28
One PCP's Skeptical Look at Medicare Payment…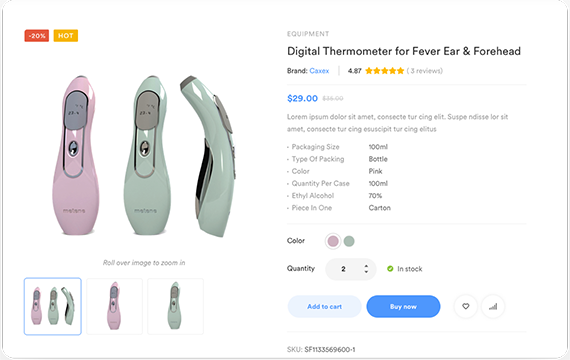 One PCP's Skeptical Look at Medicare Payment…
In a highly pointed "Perspective" op-ed in The New England Journal of Medicine, a primary care physician who has been in practice for a number of years opined on the systemic challenges involved in recalibrating Medicare payment to primary care physicians in order to encourage more medical students and residents to go into primary care rather than into specialty or emergency care for the higher levels of reimbursement involved.
Elizabeth P. Griffiths, M.D., M.P.H., is an internal medicine physician in the Department of Medicine at the University of California, San Francisco. She writes, in a "Perspective" piece published on Dec. 22 and entitled "Revaluing Primary Care—Going Beyond RVU Increases," about the complex challenges involved in working towards a goal of better encouraging doctors to go into primary care, and in particular about using reimbursement levers built into the Medicare program to help shift more people into primary care practice.
After relating a personal narrative around how her fellow medical students had made light of her commitment to pursuing a career in primary care, Dr. Griffiths plunges into the policy and payment elements of her narrative, writing that "I spent years as a medical student and resident in the AMA's [American Medical Association's] policymaking body advocating for improved reimbursement for primary care, expansion of primary care residency programs, and broader recognition of the value of primary care, among other issues. After numerous setbacks, I was surprised to learn in the fall of 2020 that change was finally coming: the Centers for Medicare and Medicaid Services was increasing the relative value units (RVUs), and thus the payment rates, for the evaluation-and-management codes used to reimburse cognitive work in ambulatory care as part of its updated 2021 payment guidelines. This change represented an effort to correct decades of proven overvaluation of the work and time required for procedural services relative to cognitive services and was intended to reduce the disparity in overall compensation between procedural and nonprocedural specialties, including primary care, which is often hundreds of thousands of dollars per year."
Further, she writes, "When I heard about this increase in revenue, I dreamed of the conversations our faculty would have: Should we raise salaries, hire more interdisciplinary team members, or spend more time with each patient? As months went by with no further announcements, however, I grew concerned. I had seen many policy changes fail to have the expected effect and had witnessed the challenging politics of redistribution, both in a local context and on the national level, so I began to worry that the change might not bolster primary care as intended."
But, she adds, "In town-hall meetings with institutional leaders, my fears were confirmed: although RVUs would increase for services provided by primary care physicians and other nonprocedural specialists, our RVU targets would also increase such that we would be expected to see the same number of patients per day, and our annual compensation wouldn't increase. Although RVUs don't directly affect my salary or the salaries of my colleagues as they might at other institutions, we are expected to meet an annual RVU target. At my institution, there was little recognition that the policy change was designed to more appropriately compensate primary care physicians for the work involved in providing cognitive services. Instead, leaders tried to reassure us that at least we weren't being asked to see more patients per clinic session or having our pay cut in the midst of the Covid-19 pandemic. I've subsequently reached out to colleagues throughout the country and found that my experience is commonplace."
As an aside, this is how CMS officials explained their ongoing updates to E/M visit codes and related coding guidelines, in a fact sheet posted to the agency's website on Nov. 1, 2022:
"As part of the ongoing updates to E/M visit codes and related coding guidelines that are intended to reduce administrative burden, the AMA CPT Editorial Panel approved revised coding and updated guidelines for Other E/M visits, effective January 1, 2023. Similar to the approach we finalized in the CY 2021 PFS final rule for office/outpatient E/M visit coding and documentation, we finalized and adopted most of these AMA CPT changes in coding and documentation for Other E/M visits (which include hospital inpatient, hospital observation, emergency department, nursing facility, home or residence services, and cognitive impairment assessment) effective January 1, 2023. This revised coding and documentation framework includes CPT code definition changes (revisions to the Other E/M code descriptors), including:
New descriptor times (where relevant).
Revised interpretive guidelines for levels of medical decision making.
Choice of medical decision making or time to select code level (except for a few families like emergency department visits and cognitive impairment assessment, which are not timed services).
Eliminated use of history and exam to determine code level (instead there would be a requirement for a medically appropriate history and exam).
We finalized the proposal to maintain the current billing policies that apply to the E/Ms while we consider potential revisions that might be necessary in future rulemaking. We also finalized creation of Medicare-specific coding for payment of Other E/M prolonged services, similar to what CMS adopted in CY 2021 for payment of Office/Outpatient prolonged services. These services will be reported with three separate Medicare-specific G codes."
In that same fact sheet, CMS officials stated, with regard to the conversion factor under the Physician Fee Schedule, that "CMS is finalizing a series of standard technical proposals involving practice expense, including the implementation of the second year of the clinical labor pricing update. We also included a comment solicitation seeking public input as we develop a more consistent, predictable approach to incorporating new data in setting PFS rates. Per statutory requirements, we are also updating the data that we use to develop the geographic practice cost indices (GPCIs) and malpractice RVUs. With the budget neutrality adjustments, which are required by law to ensure payment rates for individual services don't result in changes to estimated Medicare spending, the required statutory update to the conversion factor for CY 2023 of 0%, and the expiration of the 3% supplemental increase to PFS payments for CY 2022, the final CY 2023 PFS conversion factor is $33.06, a decrease of $1.55 to the CY 2022 PFS conversion factor of $34.61."
Meanwhile, Griffiths goes on to say that "I've heard two major explanations from my health care system's leaders for the decision to maintain the existing compensation arrangements. First, whereas Medicare increased the value of cognitive services relative to procedural services, other payers haven't followed suit, which limits the positive financial effects of the RVU increases for primary care. My health care system has made the principled decision not to compensate physicians differently for seeing patients with different forms of insurance, despite insurers paying widely varying rates, so it's been especially affected by this limitation."
And, she writes, "Second, when Medicare increased the relative value of cognitive services, it was statutorily required to reduce the amount paid per RVU so that the policy change would be budget-neutral, thereby tempering the financial benefits for primary care physicians and reducing payments for services in other fields. Because I work in a large, multispecialty health care system, passing the full benefit on to primary care physicians would require reductions in other departments, which have sometimes subsidized primary care during the decades in which it has been undervalued by payers. Despite the recent revaluation of evaluation-and-management codes, systemic overvaluation of procedural services means that the procedures that specialists perform still prop up hospitals' often thin margins, and reducing investment in them remains challenging."
Still, all this having been said, Griffiths argues that "It's important for policymakers to understand that the revaluation of evaluation-and-management codes hasn't had a substantial effect on the practices of many primary care physicians, particularly those working in academic medical centers and potentially others practicing in large, multispecialty health care systems. A decision by other payers to adopt Medicare's revaluation would be helpful, but real change would still require large health care systems to redistribute payments — a process that's made more challenging by misaligned incentives that continue to favor investment in procedures with higher profit margins." She adds that, "As another strategy, many advocates and policy experts have suggested that a move toward value-based or risk-based payments could improve investment in primary care. But health care systems that become or join accountable care organizations (ACOs) don't necessarily change how they compensate clinicians or invest in primary care, as the National Academies of Sciences, Engineering, and Medicine (NASEM) have noted.3 My health care system participates in several ACOs, but these arrangements haven't affected my day-to-day practice or compensation."
Griffiths concludes by noting that, "As a medical student, I ignored other students' financial advice and chose to pursue primary care, dreaming not of holiday gifts but of meaningful relationships with my patients. Today, I continue to work as an academic primary care physician despite the challenges because I love my relationships with my patients and sharing with trainees the joy and meaning I derive from this work. Although primary care physicians are still very well compensated overall, given enormous educational debts and the high cost of living in our area, some of my colleagues who shared my passion couldn't find a sustainable path within our practice. Over the past year, our division has seen seven stellar physicians leave — some for concierge practices that pay salaries closer to what our proceduralist colleagues make and potentially allow them to work fewer hours, and others for payment models that don't rely on an RVU system." And, she writes, "As I advise medical students today, my hope is that policymakers will take the steps needed to require greater investment in primary care, particularly within academic medical centers, which would allow students to see my path and that of my colleagues as a joyful, rewarding one that they can choose without as much sacrifice."