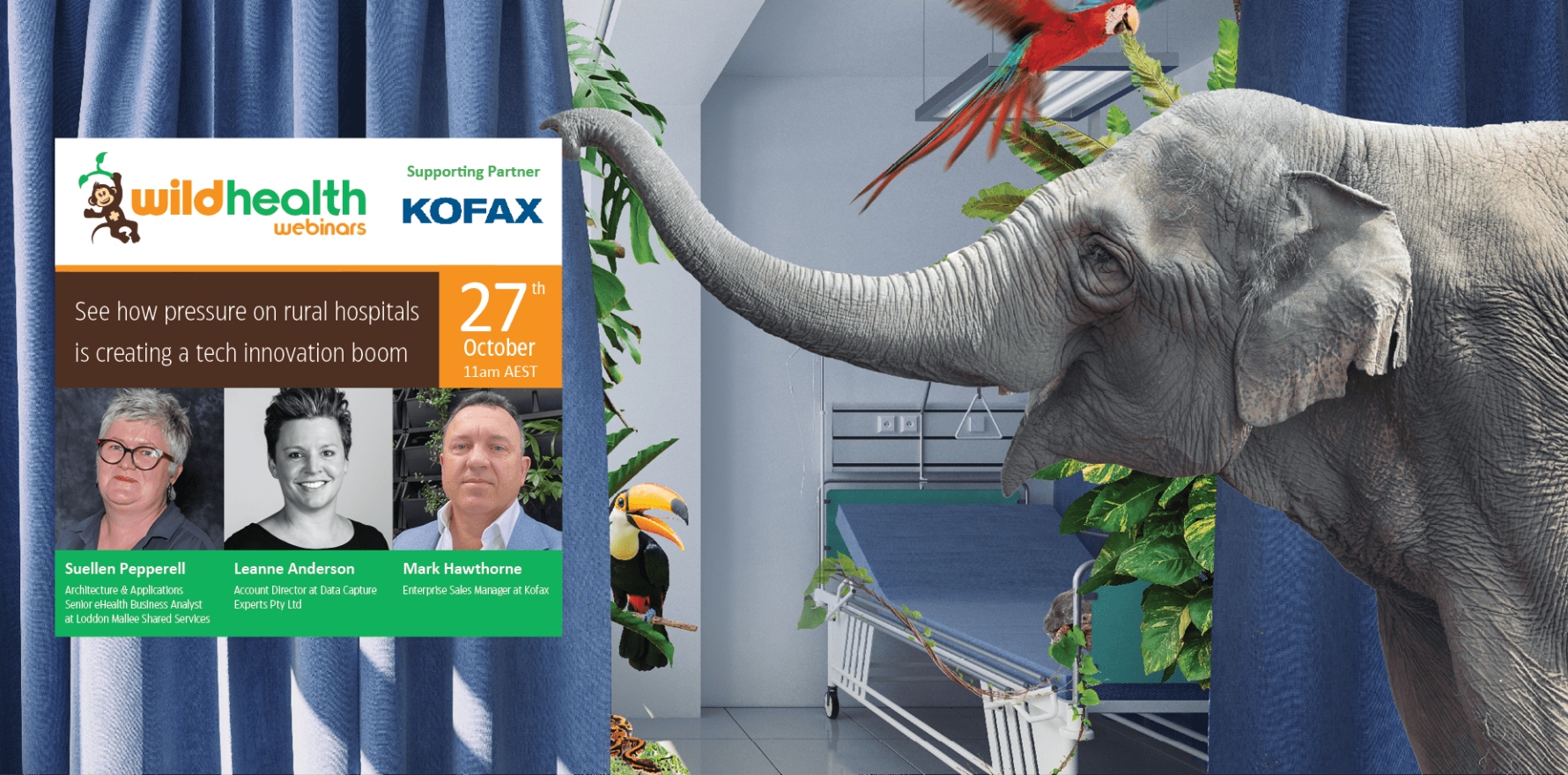 A webinar on 27 October will examine the case study of Loddon Mallee health network which has implemented an innovative new patient discharge summary solution.
Rural and remote hospitals are facing mounting challenges such as legacy technology stacks, funding, geography, and a lack of doctors in country towns.
But, despite limited money and, in the case of Victoria, no mandate to collaborate, regional hospitals have responded to mounting pressure by developing collaborating groups with common problems.  
This has often resulted in implementing innovative new "edge" technologies to solve the issues of geography and funding – technologies that even some city hospitals haven't got to yet.
An interesting example of this is the implementation of a cloud-based region-wide solution to the patient discharge summary problem across the Loddon Mallee health network by Kofax.
Join Wild Health on Thursday 27 October at 11am AEST for a chat with Suellen Pepperell, senior e-health business analyst at Bendigo Health, Leanne Anderson, account director at Data Capture Experts Pty Ltd, and Mark Hawthorne, enterprise sales manager at Kofax, about the challenges these regions are facing and how technology and collaboration is being used to address them.  
Date: Thursday 27 October
Time: 11am AEST