R&D led innovation is changing the landscape…
September 26, 2022
2022-09-26 19:35
R&D led innovation is changing the landscape…
R&D led innovation is changing the landscape…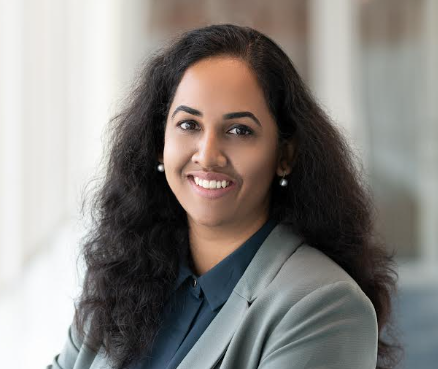 The transformative potential of digital technology in global healthcare has been felt more than ever in the past decade. The advent of artificial intelligence (AI), big-data analytics, wearable technology and robotics is beginning to transform the healthcare landscape while raising the bar for caregiving. Robotics, in particular, has disrupted the healthcare sector with a range of benefits, and is creating a bold new era in personalized medicine, one where technology makes healthcare more efficient, accessible, and equitable.
Expanding accessibility and bringing healthcare to all
In India, nearly 70% of surgeries are performed as open procedures. 1 Globally about 60% of surgeries approximately are done as open procedures. The rest are minimally invasive surgeries (MIS), with only 3% of those done with the assistance of a robot. 1 MIS has significantly reduced postoperative recovery time compared to open surgeries as it offers fewer complications, shorter hospitals stay, and faster return to normal activities. 2–4 Adopting new technologies like robotics combined with AI can expand accessibility in regions where there is limited infrastructure and help steadily march towards fulfilling India's health goals.
When it comes to robotic-assisted surgery, technology is evolving very quickly. For us, that means supporting with continuous R&D efforts on existing robotic-assisted surgery platforms that can help surgeons in the operating room and enhance patient's procedural experience. When Medtronic set out to create a new soft-tissue robotic-assisted surgery system called Hugo robotic-assisted surgery (RAS) system, we met with hundreds of surgeons and hospital executives and their input helped us think differently and shaped some of our design choices, including the modular architecture and open console.
Driving innovation in surgeries through research and development
The advent of robotic-assisted surgery (RAS) has provided an accurate, advanced way of conducting minimally invasive surgeries. At Medtronic, it's our view that every patient around the globe deserves access to quality surgical care. We believe that robotic technology, paired with data and analytics, can help reduce unwanted variability and improve patient outcomes in the future. All this is possible with robust R&D at the core of each innovation.
For instance, the R&D team at Medtronic Engineering & Innovation Center (MEIC) in India played an important role in the launch of the Medtronic Hug RAS system. MEIC offers R&D solutions to all business groups of Medtronic globally. In the case of Hugo RAS system, the center contributed to a wide range of areas, including software, hardware, systems engineering and quality. And, despite an unprecedented global pandemic, the team was able to maintain critical momentum on the development of the system, which is now available for clinical use in India. The teams at MEIC continue to support our Surgical Robotics business as we pursue future innovations in this exciting space. We also have progressively developed and adopted our technology capabilities in data analytics to establish a robust data analytics practice and glean meaningful insights to help streamline processes for clinicians and standardize the quality of care.
Our focus on robotic-assisted surgery, along with data & analytics, will yield a continuous cadence of product innovations that solve problems and continue to redefine surgical standards. This is possible with teams encompassing engineering expertise in a wide range of areas, including software and hardware engineering design, systems engineering and software quality engineering. And our team in India is shaping that exciting future today.
To be able to innovate is one thing, but in healthcare, it's critical to keep the patient and end user at the center of all that we do, to create technology that is meaningful and solves problems.
FacebookTwitterLinkedinEmail
Disclaimer
Views expressed above are the author's own.
<!–
Disclaimer
Views expressed above are the author's own.
–>
END OF ARTICLE