Premier Blaine Higgs speaks during an announcement at UNB Saint John on Dec. 19, 2022. Image: Tamara Steele
New Brunswick's premier says a new Health and Social Innovation Centre at UNB Saint John is huge.
Blaine Higgs said he believes innovation is the next big step in healthcare.
The premier was asked how Monday's announcement at can help New Brunswick hire nurses and prevent deaths in emergency rooms.
Higgs said innovation means different ways to deliver on procedures.
"It isn't doing the same old thing and trying to find ways to do more of the same. It's going to be finding ways to do it differently and better and have a managed healthcare system that really delivers for patients and one that is patient-focused," Higgs said.
He said we need to learn from others about best practices, best in the healthcare businesses.
"We've done some of that with our cataract surgeries and having concentrated surgeries that are backlogged and bringing people in," Higgs said.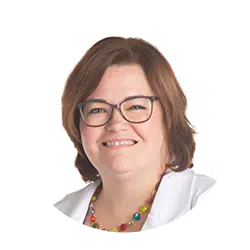 Country 94.1 Reporter


Follow | Contact
Veteran broadcast journalist serving Port City airwaves (and beyond) for 18 years on seven different radio stations. 15 of them on King Street. A cat mom obsessed with British tv and tea.
<![CDATA[ $(document).ready(function(){ $("#commentform").submit(function(){ if ($("#comment").val().match(/w+/)) return true; if ($("#comment-empty-prompt").length '); } return false; }); $('#comments .commentlist .comment-content a').attr('target','_blank'); });


Source